Asphalt Installation Provided by Surface King
Many homeowner associations like the idea of having asphalt roadway installed in front of their homes, while businesses may wish to have an upgraded parking lot. The importance of allowing professionals to handle asphalt installation cannot be over emphasized. Asphalt is a material perfect for use as a driving surface, but it is not without hazards. Working with asphalt requires training and equipment as well as proper licensing and should not be undertaken without the assistance of a qualified installer.
Asphalt is a versatile construction material that has a wide array of applications. Asphalt is also known as black top, bituminous concrete, hot mix, and super pave. Surface King has experience applying the various mix designs required for any project.
Any new construction from roadway to commercial locations warrants a great-looking, durable parking lot or driveway to complement the building. It not only provides space for vehicles, it also acts as a first impression when visitors or customers stop by. Asphalt provides a reliable and durable weather resistant pavement surface, fulfilling the needs of both large and small commercial projects.
Based on the individual needs of your job site, Surface King can provide a wide range of paving services for new and existing sites. On new sites, we can perform the necessary site preparation and underground work required before installing the asphalt. For existing sites, we can provide pothole repairs, apply an asphalt overlay or perform a complete asphalt removal and replacement paving project.
Our paving services also extend to preventative maintenance which is essential to extend the life of asphalt. We can provide you with pavement sealing and striping, parking signage, curbing, fencing, tree root repairs, sink hole repairs, drainage issues, and guard rails if needed. We take care of all the details of a project from start to finish, including obtaining the proper permits for a job, controlling traffic and providing the required equipment.
Surface King is dedicated to providing quality customer service and a top-notch product using the values that made the company a leader in the industry to begin with. We understand that business owners and property managers are busy and need contractors they can trust. We are committed to providing quality work and professional service for all.
We are dedicated to professional, high-quality asphalt paving solutions for new build projects, as well as all the pre-phase and post-phase services you need for a complete solution. You receive the best end product while keeping your overall construction project on track.
Schedule An On-Site Estimate Today!
You have a project that needs done and you need to locate the right contractor without spending a great deal of time researching. You are literally just a click or a phone call away from securing a reliable contractor! At Surface King, our team of dedicated professionals offer complete asphalt paving and concrete services in the state of Florida. We offer the finest paving materials and products, honest competitive pricing, and an excellent reputation throughout Florida. Please use our online Contact Form to accelerate the process and we will respond as soon as possible, to answer questions and schedule an onsite estimate.
Address
9712 S Orange Ave
Orlando, FL 32824-7211
Phone & Fax
Phone: (407) 855-5959
Fax: (888) 389-8173
Office Hours
Weekday: 8 AM – 6 PM
Weekends: By Appointment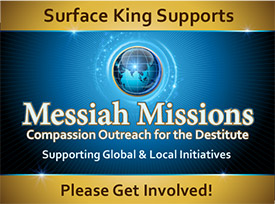 Click to Donate $500+, email
receipt & receive a Project Discount!