Surface King Asphalt Durable Sealcoating
Sealcoating is the application of a product over the top of asphalt pavement to seal and protect it from the elements. Asphalt sealer is a key component in protecting asphalt and extending the life of the asphalt surface. Asphalt sealer helps to beautify, slow oxidation, protect against vegetation, protect against water penetration (rain-snow-ice), provides a barrier against oil & gas spills, and protects against salt damage and the damage of sunlight.
Sealcoating will greatly extend the life of asphalt and give it that fresh newly paved flat black look. Sealcoat also provides new traction to old "raveled" asphalt. Over time asphalt loses its strength and wears down making the aggregate in the asphalt appear on the surface. The aggregate then becomes worn smooth and slippery when wet posing potentially dangerous driving conditions. Our sealcoat has a heavy abrasive base material (silica sand) mixed in and gives a new texture to the asphalt providing new traction to your asphalt.
When it comes to applying sealants, pavement maintenance contractors have several options. They can employ a spray system (skid or trailer), a piece of ride-on equipment with squeegee and/or spray application options, or they can apply the material by hand, using a squeegee or a broom.
Spray Sealcoating Preferred
We have found spraying sealcoat to be the best application, both industrially and commercially. What used to be an industry controversy has become personal preference and manufacturers provide all the choice a contractor needs. While spraying, you can control exactly how much material goes down and give the customer what the product specifications and job demands. Spraying receives a bad reputation when the operator intentionally or excessively thins the material or just applies the material at a low application rate. The result is that sometimes customers perceive that you cannot apply as much material with a spray machine as you can with a squeegee. That perception is not reality.
Spraying on a second coat of sealer covers up and reinforces any imperfections. For example, when sealer dries it contracts and leaves behind pin holes. The second coat of sealer fills in the holes, and doesn't take nearly the amount of time or material that the first coat did. One coat seemingly does the job because it leaves the pavement looking consistent and fresh in new appearance, but the purpose of sealing a drive or parking lot is to keep out water. The second coat facilitates that.
When an asphalt sealcoat is sprayed on, it is applied in a very uniform pattern and is left on the surface of the exposed aggregate giving the asphalt a long lasting protective layer, especially when two coats are applied. Spraying sealcoat also penetrates deep into the small fines in the asphalt filling in the tiny pockets that hold moisture and lead to breakdown. Not every job can be sprayed and in most cases, jobs that can be sprayed will require a bit of broom, brush or squeegee work to be done around concrete and other areas where over-spray is a factor.
Standard Material
Premium coal tar asphalt sealer is a clay stabilized, fuel resistant coal tar emulsion pavement sealer. Coal tar asphalt sealer is fortified with surfactants to improve adhesion and asphalt durability. Coal tar asphalt sealant material is made up of fillers, water, emulsifying agents, and additives.
Schedule An On-Site Estimate Today!
You have a project that needs done and you need to locate the right contractor without spending a great deal of time researching. You are literally just a click or a phone call away from securing a reliable contractor! At Surface King, our team of dedicated professionals offer complete asphalt paving and concrete services in the state of Florida. We offer the finest paving materials and products, honest competitive pricing, and an excellent reputation throughout Florida. Please use our online Contact Form to accelerate the process and we will respond as soon as possible, to answer questions and schedule an onsite estimate.
Address
9712 S Orange Ave
Orlando, FL 32824-7211
Phone & Fax
Phone: (407) 855-5959
Fax: (888) 389-8173
Office Hours
Weekday: 8 AM – 6 PM
Weekends: By Appointment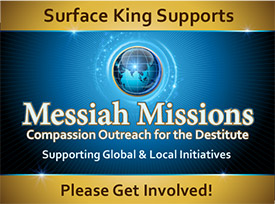 Click to Donate $500+, email
receipt & receive a Project Discount!