Asphalt Milling Services by Surface King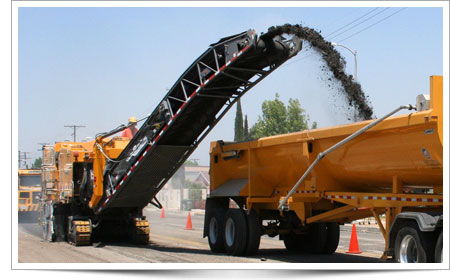 When the base course of your parking lot remains in good condition but the asphalt layer has failed to a large extent, asphalt milling is an effective way to bring your pavement back to "like-new" condition at minimal expense. Asphalt milling prepares municipality roads and streets for resurfacing by removing some of the existing asphalt.
The milling process is the controlled removal of asphalt or concrete pavement to a predetermined depth, slope and/or specified thickness. This process is often used to improve drainage flow and remove pavement irregularities. It is also used to remove deteriorated pavements for patching, overlaying or to re-establish proper profile for the existing and/or new concrete curb and gutter. Surface King can effectively handle any size milling job. With precision we can mill from one inch to one foot of asphalt and aggregate base. Our refined milling process makes removal much quicker, cleaner, and cost effective.
Asphalt milling is a great alternative to complete asphalt removal, which can be costly and laborious. By grinding the asphalt, you are left with a cleaner surface to which the new asphalt can adhere. Milling is also a less wasteful process than complete removal because the milled asphalt can be recycled for use in other projects. From smaller utility-type work to complete restoration of a parking lot, we have the experience and proper equipment to handle any type of milling and paving project. Surface King's highway-class sonic-controlled milling machine restores the asphalt surface area to a specific predetermined profile to ensure proper overlay or reconstruction and profile for better drainage.
About the Asphalt Milling Process
The milling machine is equipped with a cutting mandrel which is designed to move the milled material to the center of the mandrel or drum where it drops on to a conveyor. The milled material can then be placed either on the ground or loaded into trucks. The conveyor has the capability to swing right or left to place the material directly on the shoulder of a roadway or directly into trucks to be hauled away.
Once it is loaded into trucks, it can be utilized in a number of different ways. It is common to haul the milled material to a hot plant to be incorporated into the hot mix being placed back on the roadway. This is what is known as hot plant recycling. It can also be stockpiled and incorporated into a hot plant recycle process at a later date. If the existing asphalt surfacing is deteriorated to the point where it has been determined that is cannot be utilized in a hot plant recycling process, it is commonly used as shoulder backing material or as a base material. In those instances, it can be placed directly on the shoulder as previously mentioned, or it can be placed in trucks and hauled to designated areas.
Another important use of milled material is in the stationary cold recycling process. The major difference between cold in-place recycling and stationary cold recycling is the asphalt pavement that is milled or removed from the roadway is hauled to a stockpile site and processed at a later date. This recycled material can be laid and compacted on another roadway or it can be left in a stockpile for later use. Different recycling agents can be used which will determine how quickly the recycled material will set up. If the recycled material is going to be left in stockpile for later use, the proper recycling agent will allow it to remain in a stockpile for a period of time.
The workhorse in all of this is the asphalt milling machine or rotomill. These are high horsepower machines capable of removing up to 10″ (250 mm) of asphalt surfacing at one time. The rotomill has been an important tool in roadway rehabilitation for over 25 years. Owners and specifiers have long ago realized that existing asphalt surfacing has a value and can readily be recycled. Cold milling will always be an important element of the roadway rehabilitation industry.
Whether your project calls for full-depth milling for complete asphalt pavement removal or partial-depth milling for pavement maintenance filling applications, Specialties starts each project by analyzing customer requirements and then applying our engineering expertise to recommend the appropriate milling solution.
Schedule An On-Site Estimate Today!
You have a project that needs done and you need to locate the right contractor without spending a great deal of time researching. You are literally just a click or a phone call away from securing a reliable contractor! At Surface King, our team of dedicated professionals offer complete asphalt paving and concrete services in the state of Florida. We offer the finest paving materials and products, honest competitive pricing, and an excellent reputation throughout Florida. Please use our online Contact Form to accelerate the process and we will respond as soon as possible, to answer questions and schedule an onsite estimate.
Address
9712 S Orange Ave
Orlando, FL 32824-7211
Phone & Fax
Phone: (407) 855-5959
Fax: (888) 389-8173
Office Hours
Weekday: 8 AM – 6 PM
Weekends: By Appointment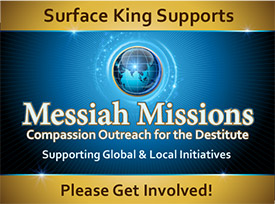 Click to Donate $500+, email
receipt & receive a Project Discount!