Surface King Parking Lot, Street Signs & Wayfinding Directional Signs
Surface King, a recognized leader in asphalt and aggregate supply and paving, also provides temporary and permanent signage. As a subcontractor on projects throughout Florida, Surface King offers all-inclusive capabilities, streamlining project management, tracking, reporting and cost control efforts for the prime contractor. Experienced sign personnel backed by Surface King's reputation for quality, service and dependability, mean one less aspect of your project that you have to worry about.
About Wayfinding
Way-finding signage, or as some may refer to it "WayFinding Signage," refers to a family of signage products created for the purpose of directing people to and from a defined area, all the while guiding them through paths, marking destinations reached, and providing both essential and commercial instructions and data along the way.
Wayfinding may be defined as all of the ways in which people orient themselves in physical space, navigate from place to place and interpret their surroundings. It is a directional concept with a focus on making all parts of the urban landscape easy to read and understand. Wayfinding in the conventional sense includes elements such as physical signage, some electronic signage, use of landmarks as navigational aids, and certain types of tactile features that employ the sense of touch. In addition, the latest handheld technology can provide pedestrians and other street users with a richer and more intimate urban experience.
Many of the Signage Provisions by Surface King
construction site signage
work zone signage
permanent street signage
permanent highway signage
permanent interstate signage
traffic control signage
electronic traffic control devices
barricades & traffic channelizing devices
portable electronic reader boards
traffic control devices
fencing for special events
wayfinding signage
parking signage
utility signage
warning signage
regulatory signage
banners
decals
magnetic signs
plastic corrugated signs
At Surface King, we understand that wayfinding is the art of using landmarks, signage, pathways and environmental cues to help first-time visitors navigate and experience a location without confusion. These cues should be well planned, seamlessly connected and aesthetically pleasing. Exterior directional, street and traffic signage is commonly the type of signage that asphalt contractors like Surface King is required to provide. All of the metal signage we use are in compliance with the American Disabilities Act. This includes all the posts and signage that we install at your property. In addition to out signage service we also provide core drilling to insure a solid post foundation.
Schedule An On-Site Estimate Today!
You have a project that needs done and you need to locate the right contractor without spending a great deal of time researching. You are literally just a click or a phone call away from securing a reliable contractor! At Surface King, our team of dedicated professionals offer complete asphalt paving and concrete services in the state of Florida. We offer the finest paving materials and products, honest competitive pricing, and an excellent reputation throughout Florida. Please use our online Contact Form to accelerate the process and we will respond as soon as possible, to answer questions and schedule an onsite estimate.
Address
9712 S Orange Ave
Orlando, FL 32824-7211
Phone & Fax
Phone: (407) 855-5959
Fax: (888) 389-8173
Office Hours
Weekday: 8 AM – 6 PM
Weekends: By Appointment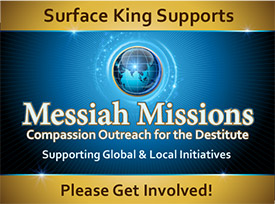 Click to Donate $500+, email
receipt & receive a Project Discount!