Surface King Photo Gallery
Please take a moment to browse our gallery to see the types of projects we have worked on recently, to gain a better understanding of the quality of workmanship you can expect from Surface King. Click on a thumbnail image below to view a larger-sized photo. Use the slideshow arrows that come up, to toggle between individual photos and to read the captions at the bottom of each photo.
Schedule A Free On-Site Estimate Today!
You have a project that needs done and you need to locate the right contractor without spending a great deal of time researching. You are literally just a click or a phone call away from securing a reliable contractor! At Surface King, our team of dedicated professionals offer complete paving services in the state of Florida. We offer the finest paving materials and products, honest competitive pricing, and an excellent reputation throughout Florida. Please use our Contact Form to accelerate the process and we return your call quickly, to answer questions and schedule a Free Estimate!
Address
9712 S Orange Ave
Orlando, FL 32824-7211
Phone & Fax
Phone: (407) 855-5959
Fax: (888) 389-8173
Office Hours
Weekday: 8 AM – 6 PM
Weekends: By Appointment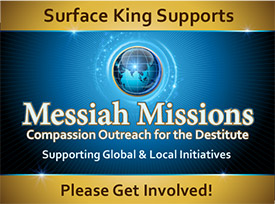 Click to Donate $500+, email
receipt & receive a Project Discount!