Surface King Asphalt Parking Lot Paving Experts
Asphalt parking lots are an economical solution for commercial properties. Asphalt provides a very sharp, clean, and professional look which is more inviting to prospective tenants and their customers.
An unblemished parking lot with crisp line markings sends a clear message to patrons and passersby that you are open for business and putting your best foot forward. Surface King can provide your parking lot the clean and professional look you desire, whether it's asphalt, brick, or concrete. We bring years of experience to each project and have built long-term relationships throughout Florida.
Maintaining your asphalt parking lot pavement on your property is vital to extending the life of the surface. Whether you operate an apartment complex, a municipality, or a retail center, a well-maintained parking lot can add curb appeal to your property while minimizing the risk of accidental injuries. Surface King specializes in parking lot paving and preventative maintenance. Filling cracks and seal coating your parking lot can extend the pavement's lifespan and reduce the cost of replacing your parking area.
Professional and Reliable
We can work from commercial land developers or property owners' pre-defined paving specifications or offer paving recommendations that are in line with your project scope, budget, and timeframes. A paving contractor or company with our extensive experience may also be able to offer alternatives and approaches that are more economical, and long-lasting and will also further beautify your commercial business environment. Some of our most commonly requested parking lot services include:
Parking Lot Layout and Design
Line Striping and Lot Marking
Curbs and Gutters
Sidewalks
Repaving Asphalt
Sealcoating Asphalt
Aprons
Dumpster Pads
Drainage Flumes
Parking Bumpers and Bollards
Asphalt Stamping and Painting
Parking Lot Signage
Asphalt parking lots mean much quicker installation. This is a good alternative to complete reconstruction, which can take weeks to finish. In large surface areas like parking lots, quality asphalt can be applied quick and efficiently.
Asphalt Parking Lots Can Endure 20 to 30 Years
That variation in age can be determined by the stability of the sub-grade, the quality of the installation, the type and frequency of maintenance, the drainage plan and the climate of the region you're located in. Our experts can schedule your work in stages to maintain open access throughout the entire project. Our professional estimators will also ensure that all projects are completed properly and on time.
Whether your parking lot project is a shopping mall parking lot, kindergarten, church, commercial or industrial parking lot, we are a reputable paving provider who specializes in parking lot paving placement as well as the reconstruction and resurfacing of existing commercial and industrial parking lots.
Schedule An On-Site Estimate Today!
You have a project that needs done and you need to locate the right contractor without spending a great deal of time researching. You are literally just a click or a phone call away from securing a reliable contractor! At Surface King, our team of dedicated professionals offer complete asphalt paving and concrete services in the state of Florida. We offer the finest paving materials and products, honest competitive pricing, and an excellent reputation throughout Florida. Please use our online Contact Form to accelerate the process and we will respond as soon as possible, to answer questions and schedule an onsite estimate.
Address
9712 S Orange Ave
Orlando, FL 32824-7211
Phone & Fax
Phone: (407) 855-5959
Fax: (888) 389-8173
Office Hours
Weekday: 8 AM – 6 PM
Weekends: By Appointment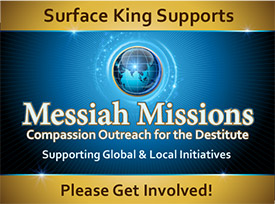 Click to Donate $500+, email
receipt & receive a Project Discount!